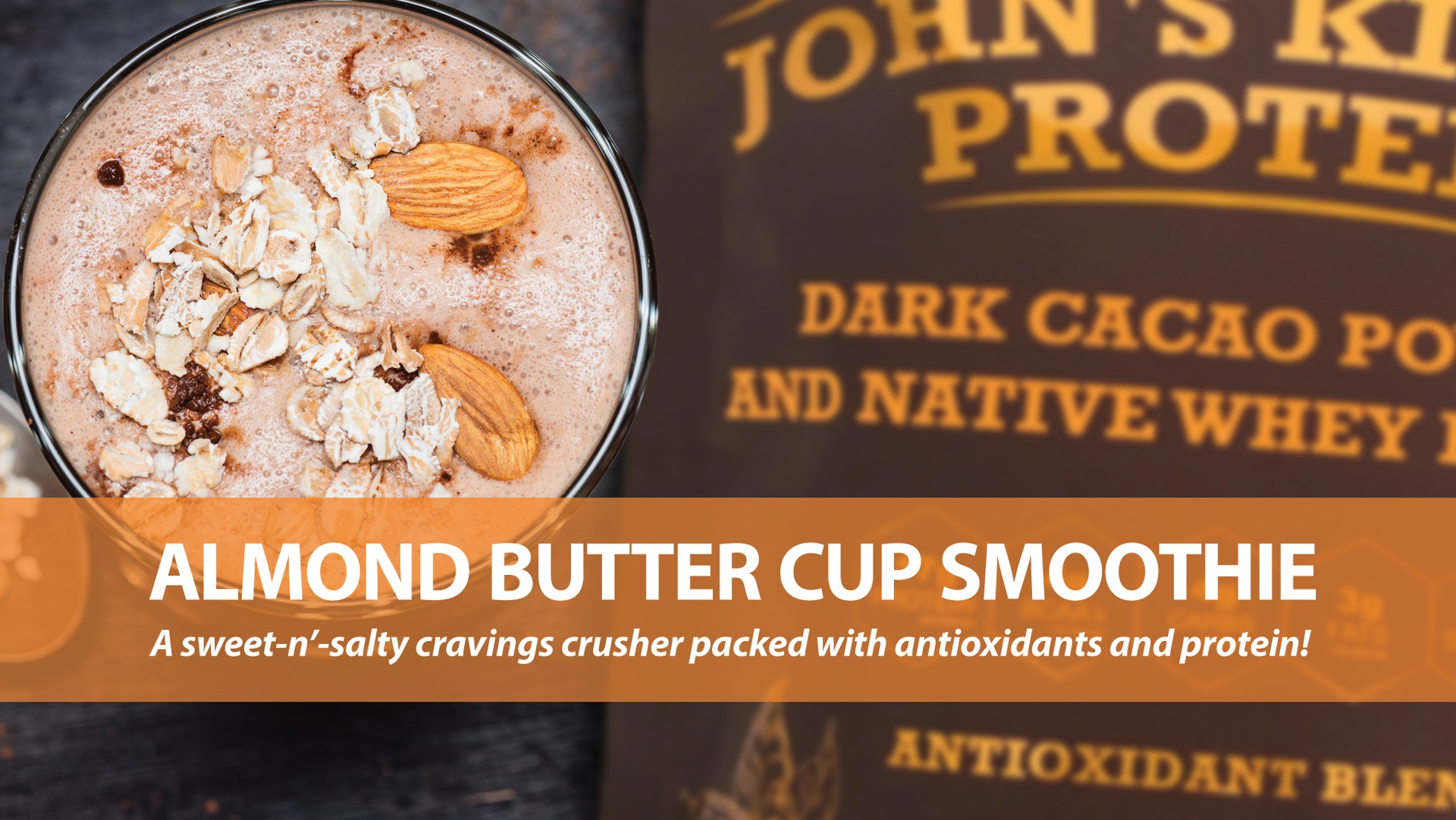 The Almond Butter Cup Smoothie
Craving a sweet-n'-salty chocolate treat?  Our almond butter cup protein smoothie is a delicious, cravings-crusher and healthy shake packed with antioxidants and protein.  Our recipe is made with our Organic Cacao N' Whey – Antioxidant Blend, without any added sugars or artificial sweeteners.  Total prep time – under 2 minutes!
Ingredients
1 cup almond milk
1 scoop John's Killer Protein® – Antioxidant Blend.  Organic Cacao and Whey Protein Blend
1/3 cup organic instant oats
1/4 cup roasted but unsalted pistachios
1/2 frozen banana
1 tbsp raw almond butter
1 tsp raw honey
1/8 tsp cinnamon
Optional for garnish: 1/2 spoon of oats, a few almonds and a drizzle of honey
Directions
Place all ingredients in your high-speed blender.
Blend until smooth and creamy – Approximately 30 seconds.
Garnish and enjoy!
John's Killer Protein® product used in this recipe